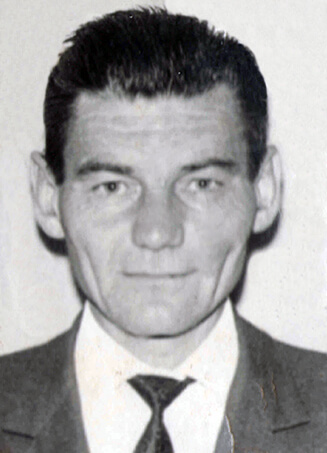 Pavel Lacko

(Kovačica, 1927 - 1976)
Born in 1927 in Kovačica. Died in 1976.
He completed six grades of the primary school in Kovačica and three grades of a high school in
Pančevo. He worked as a civil servant.
Lived and worked in Kovačica.
Member of the Gallery of Naïve Art since 1964.
Technique: oil on canvas
Themes and motifs: genre art, portrait
Main characteristics of his work: he produced genre art and showed the life in a village; he painted for a very short time.
The Gallery collection includes two of his paintings.
Pavel Lacko's artworks in the fund of Gallery of naive art:
Confession of love, 34×50, 1968, 18/585
Coming back from school, 35×50, 1965, 19/586