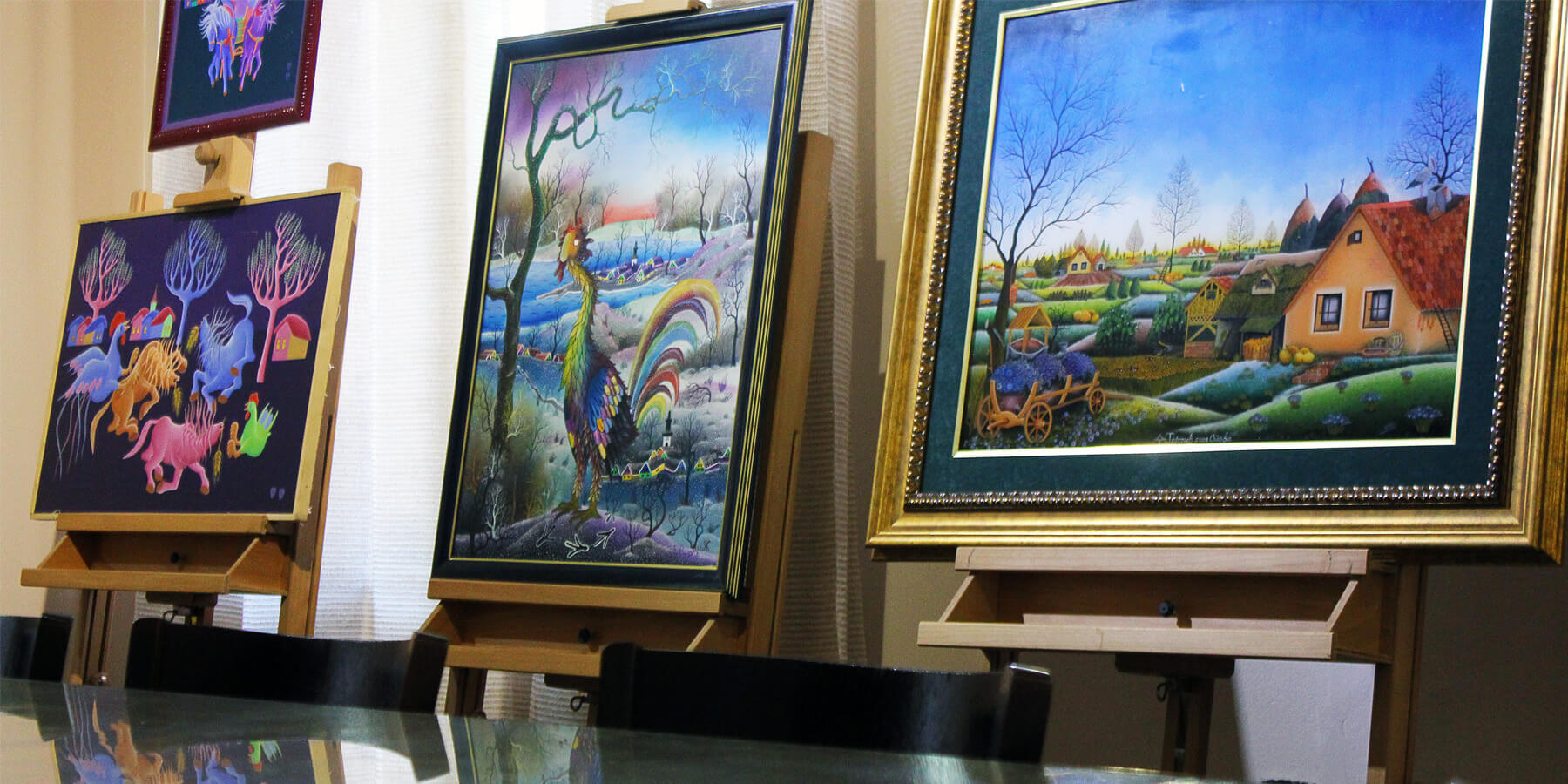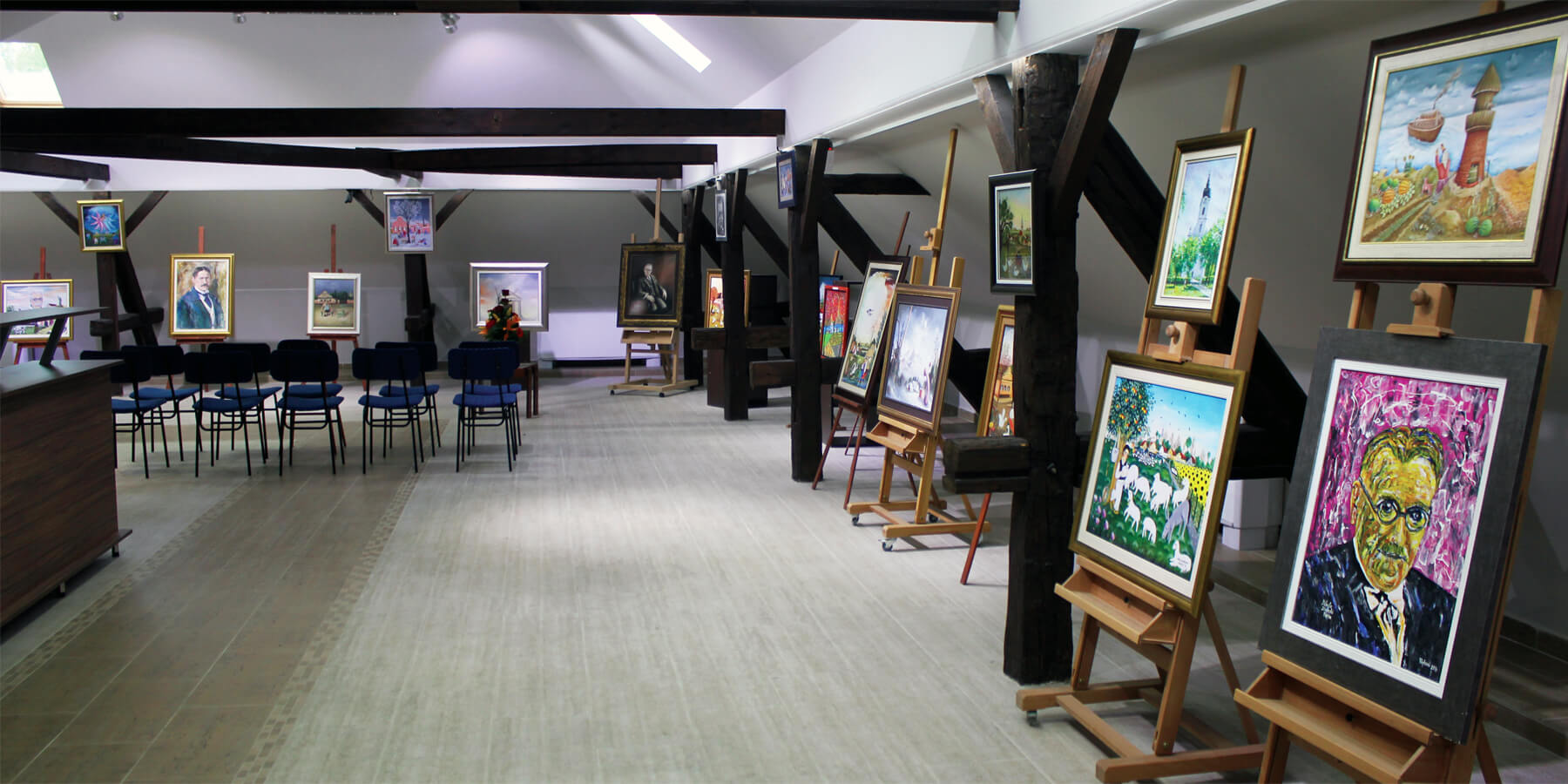 Galerija
Exhibition space
of the Gallery of naive art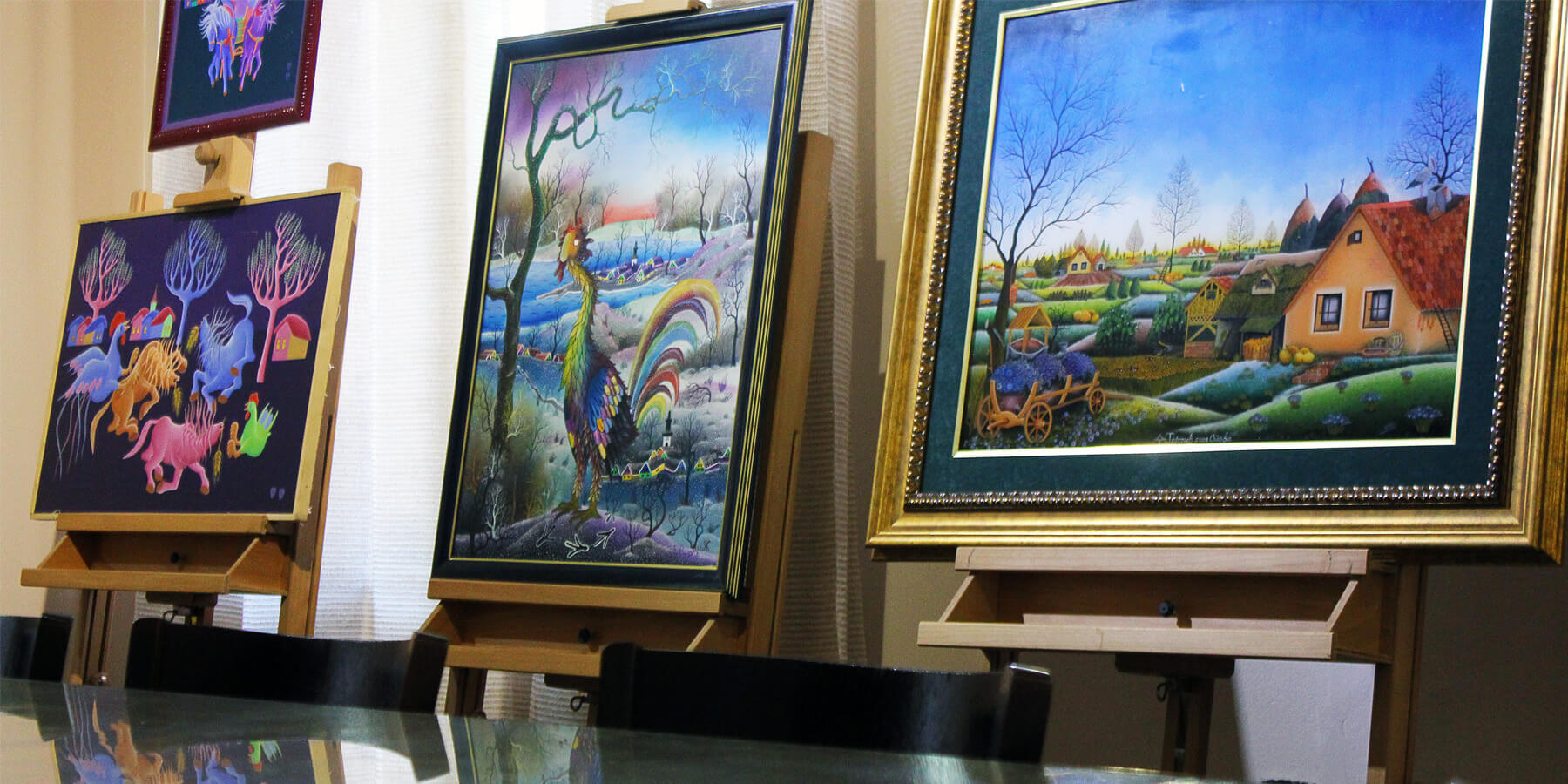 Galerija
The attic of the gallery
Exhibition space for guest painters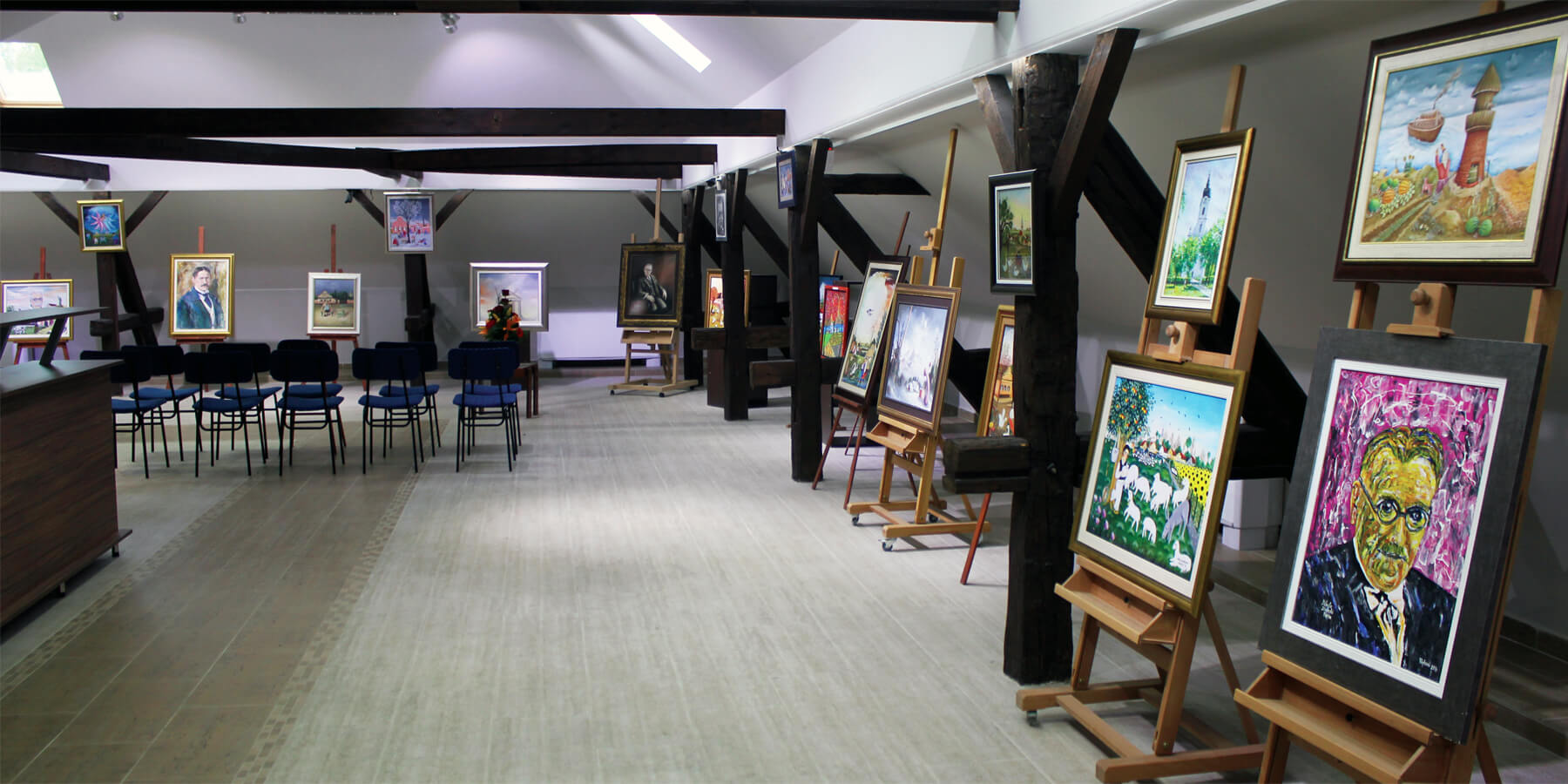 Paintings in the collection
Hear what they have to say about us
"First of all, it's a very nice little town. The gallery is really beautiful. The paintings are beautiful, naturally, you must love this kind of naive painting. They are world-famous painters. This is greatly worth the detour. I loved it."
"The Gallery of Naive Art in Kovačica and paintings displayed depict a period that I never thought about. Looking at the paintings and how much effort was put into each one had me appreciate the experience even more. With every painting comes a story behind it, which allows the spectator to imagine and re-live the past events. Overall, a great place to visit and lovely people to meet."
"A very interesting gallery - not just the paintings, but the stories behind them and the history of people in this place. My father was Swedish and this reminds me of costumes and tradition in middle Sweden."