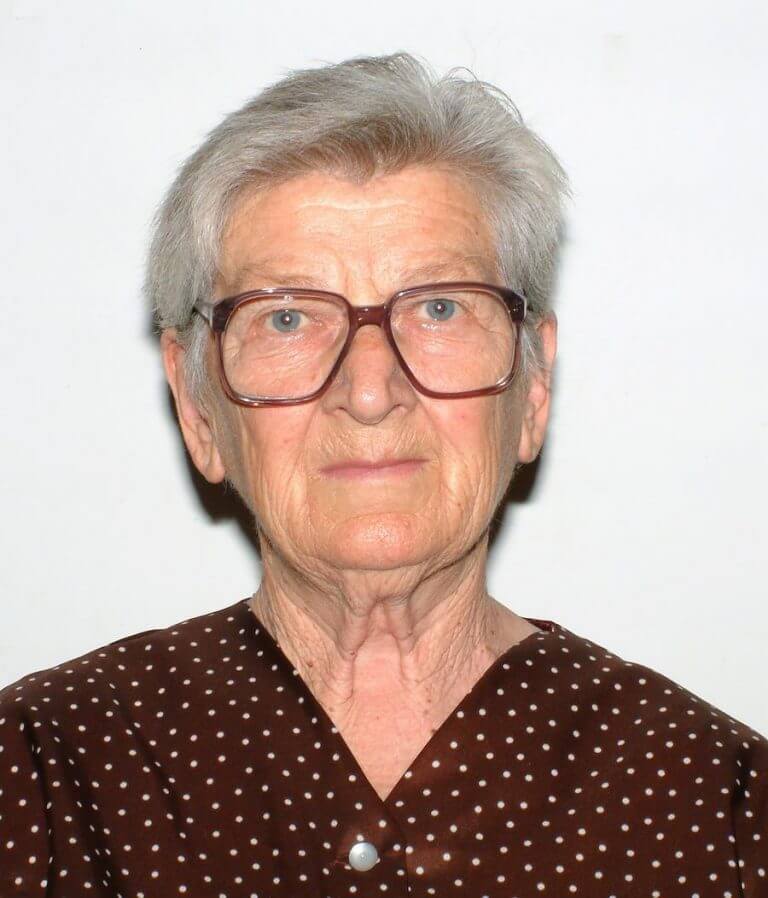 Katarina Kožik

(Lovrin, 1926 - Kovačica, 2007)
She was born in 1926 in Lovrin, Romania. She finished elementary school. She lived in Czechoslovakia and since 1958, in Kovačica. She painted from an early age and joined the Group of Peasant Painters in 1962.

Since 1964, she has participated in almost all manifestations of "Kovacic October". She has collaborated with the Gallery of Self-taught Fine Artists in Jagodina, and participated in numerous collective exhibitions in the country and abroad: in Florence, Turin, Milan, Geneva, Amsterdam, Cologne, Duisburg, Hamburg, Frankfurt, Hanover…

The works of Katarina Kožikova are dominated by national folklore and tradition. Katarina places the figures in a plane, her usually does not shade the colors, and the honest artistic expression seems "exotic".
Katarina Kožik's artworks in the fund of Gallery of naive art:
In front of the church, 30×70, 1967, 11/578
Godparents, 70×50, 1969, 12/579
Wedding party, 50×70, 1976, 14/581
Fishermen on the river, 35×50, 1974, 15/582
A game, 34×49, 1978, 147
Plowman, 35×52, 1992, 312
Birth, 41×34, 1955, 351
At the innkeeper, 35×55, 383
Laundry, 40×50, 1997, 389
In the yard, 40×50, 1999, 421
Children's wedding, 35×50, 2002, 467
How bread used to be made, 30×40, 2003, 483