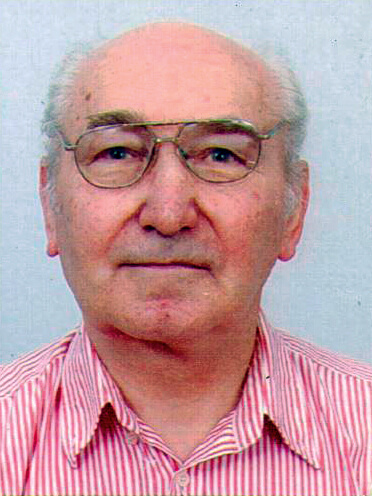 Jan Bačur

(Padina, 1937 - 2022)
Jan Bačur was born on October 22, 1937 in Padina. He started his secondary school education in his hometown and finished it in Kovačica. Following this, he graduated from a high school specializing in administration. Until he retired, he worked as a marriage officiant at the administrative office in Padina.
He started painting in 1950, the same year that he presented his paintings to the wider public. He became more fully involved in painting in 1979, with his first individual exhibition held in Kovačica in 1985. In the same year he became a permanent member of the Gallery of Naïve Art in Kovačica. In total he had over 80 individual exhibitions and contributed to many more in our country and worldwide.
He inherited his talent for painting from his mother and has been perfecting it over the course of many years. The main influence that has shaped Jan's work, and provided inspiration for his paintings, is his hometown, through which he has built up his authentic style. Jan is interested in history, especially life before much of the technology we have today.
His 50 year anniversary was marked in 2004 with a multilingual monograph, including 22 texts by the author and many photographs and picture reproductions.
Jan Bačur passed away on October 12th 2022.
Jan Bačur's artworks in the fund of Gallery of naive art:
Collecting mulberry bush, 49×39, 1982, 183
Drummer, 45×65, 1986, 202
Transporting clothes for the young bride, 90×85, 1988, 221
Well, 40×60, 1987, 248
Digger in the field, 80×60, 1991, 300
Gratitude, 60×60, 1992, 311
Dream, 60×60, 1993, 318
Visit to Kovačica, 100×50, 1995, 350
On carts, 60×45, 1996, 372
In the backyard, 50×40, 1997, 388
Winter in the Padina, 40×50, 1998, 403
The breakfast 40×50, 1999, 420
Corn pickers, 45×60, 2000, 438
Near the dry tree, 50×40, 2001, 452
Exchange, 40×50, 2002, 466
In a snowy valley, 40×50, 2003, 482
Meeting on the street, 40×50, 2004, 498
Preparation of barrels, 40×50, 2005, 516
On the road with pumpkins, 40×50, 2006, 532
In the valley in the snow, 30×40, 2007, 547
Transport of pumpkins, 40×50, 2008, 560
Transport to the valley, 50×70, 2009, 589
Field tour, 40×50, 2010, 590
Pig slaughter, 50×70, 2010, 596
The evening in the snow, 40×50, 2010, 599
Dance with a broom, 2013, 618
In the Padina, 50×70, 2016, 650
Village yard, 40×60, 2014, 673
Spouses by the stove, 50×40, 2018, 655