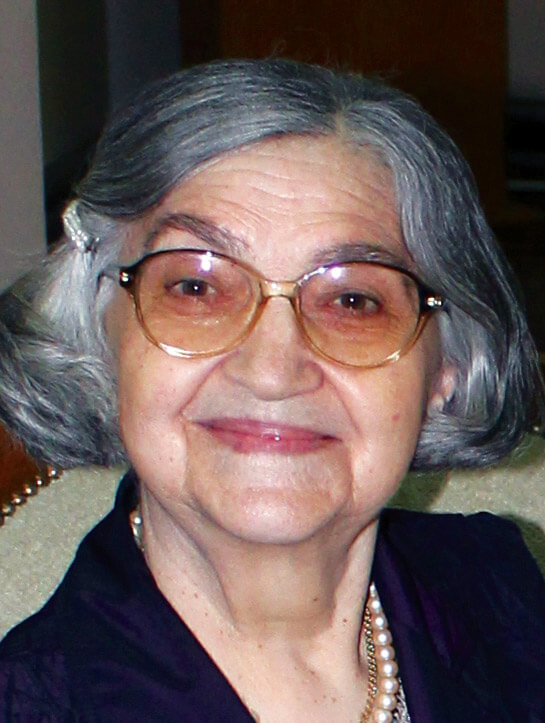 Desa Petrov Morar

(Sefkerin, 1946)
Desa Petrov Morar was born in 1946, in Sefkerin.
Desa started to paint actively in 1964, the year when she also had her first individual exhibition in Sefkerin. She primarily oil paints, but she does aquarelle, drawings, and sculptures, too. Parallel to her work as an artist, she likes writing poetry as well.
Most often, Desa paints folk and orthodox tradition, inspired by the stories of the elderly in Sefkerin and her childhood. Her hometown is particularly important when determining her artistic expression.
Desa became a member of the Gallery of Naïve Art in 1993, and she has participated in all its exhibitions since. She presented her work at exhibitions more than 60 times and participated in over 300 collective exhibitions in Serbia and abroad.
Desa says '…I am honored to be included in the first Encyclopedia of Naïve Art (1971), as well as in all important publications regarding this type of art…'.
Desa Petrov Morar's artworks in the fund of Gallery of naive art:
Making bricks, 50×70, 1985, 246
In front of the church, 45×55, 1991, 308
Good Friday 60×50, 1994, 331
Đurđevdan, 45×55, 1994, 345
Catching butterfly, 50×40, 1996, 367
Church of the Assumption, 50×40, 1998, 400
Winter, 45×50, 1999, 416
In front of the church, 40×50, 2002, 463
Prayer, 40×30, 2003, 479
Wheat fields in Idvor, 30×40, 2004, 500
Picking corn, 30×40, 2006, 539
Winter joys, 30×40, 2008, 561
Summer, 60×50, 2011, 594
Geese, 40×30, 2013, 615
Winter, 40×30, 2009, 612
Winter, 50×40, 2014, 630
Wedding, 50×70, 2017, 663
In front of Pupin's house, 40×50, 2012, 688
Winter, 50×40, 2012, 689
Escorting the godfather, 50×70, 2016