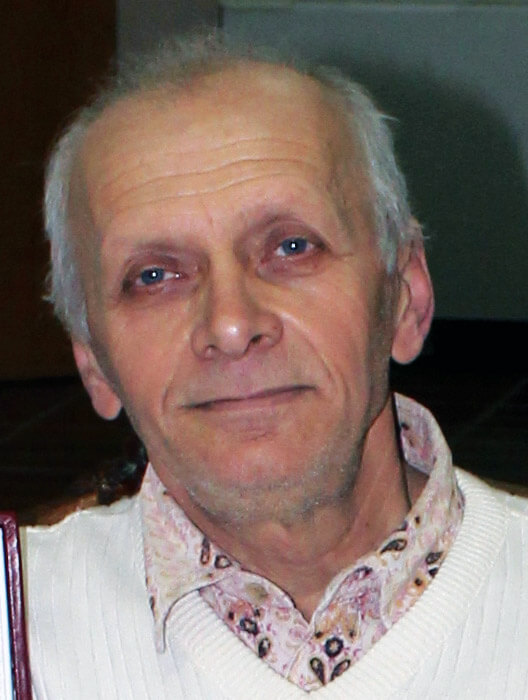 Pavel Ljavroš

(Padina, 1958)
Pavel Ljavroš was born on October 27, 1958 in Padina. His talents for music and painting were noticed while he was in primary school and for years he was involved in both fields until he chose painting in 1992.
His works show the eternal fight between real and imaginary, hardworking people, farmers, and he portrays his fellow-citizens in a surreal world – a product of his rich imagination. Beside the landscapes, he also paints modern technologies and contemporary objects (motorbikes, concrete mixers, etc.)
Pavel has had three individual exhibitions so far: in Kovačica  (1997), in Slovakia (1997), in Belgrade (2000). He participated in numerous collective exhibitions in Serbia and abroad.
Pavel Ljavroš's artworks in the fund of Gallery of naive art:
Winter, 49×40, 1996, 378
Rest, 30×40, 2002, 542
Winter, 30×40, 2014, 634
Fairy tale, 40×30, 2017, 681
Winter, 58×35, 2015, 682