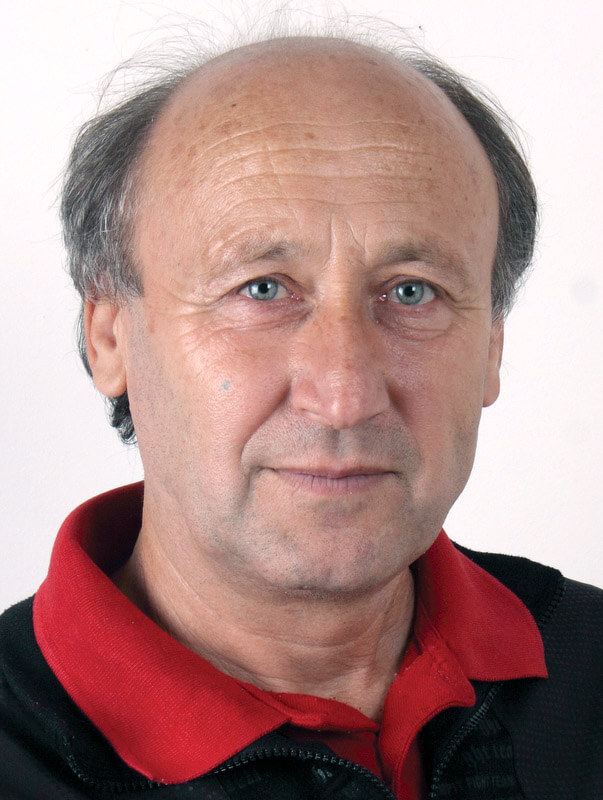 Pavel Hajko

(Kovačica, 1952)
Pavel Hajko was born in 1952 in Kovačica. He completed the primary school in Kovačica. Then he completed a carpentry practice. He worked for several companies and since 1992, he has been exclusively devoted to his art. Lives and works in Kovačica. Member of the Gallery of Naïve Art since 1981.
Technique: oil on canvas, drawings, oil on canvas. Themes and motifs: genre art, portraits, landscapes, animal motifs.
Main characteristics of his work:  his artwork has had several stages; he painted a fox and a rooster fighting in the second stage of his art and there was a certain erotic perspective here; later on, the rooster has become his primary light motif in all the beauty of its colors. 
Pavel Hajko's artworks in the fund of Gallery of naive art:
Young man washing, 50×70, 1981, 152
Sunday in the countryside, 110×50, 1982, 181
Field works, 70×50, 1981, 182
Fighting in the snow, 144×45, 1986,  213
Fight to the death, 90×70, 1987, 218/215
Butterfly, 24×75, 1987,  232
Fox and rooster fight, 200×100, 233
Duel, 43×51, 1989, 249
Punishment, 50×65, 1989, 283
Rooster power, 50×60, 1992, 315
Rooster, 75×55, 1993, 321
Drunk comrades, 44×34, 1994, 336
Bathing, 60×45, 1995, 355
Dream, 50×70, 1996, 376
The old man, 50×45, 1997, 392
A traitor, 60×45, 1998, 413
Curiosity, 40×50, 2001,  470
Field work, 40×33, 2003,  487
Fog, 45×30, 2004,  504
Going to the field, 50×40, 2005,  519
Mower, 40×50, 2006,  535
Mistress, 60×45, 2007,  551
Fishing, 40×60, 2008,  559
Bride, 40×33, 2013, 664
Pregnant woman, 40×60, 2013, 679