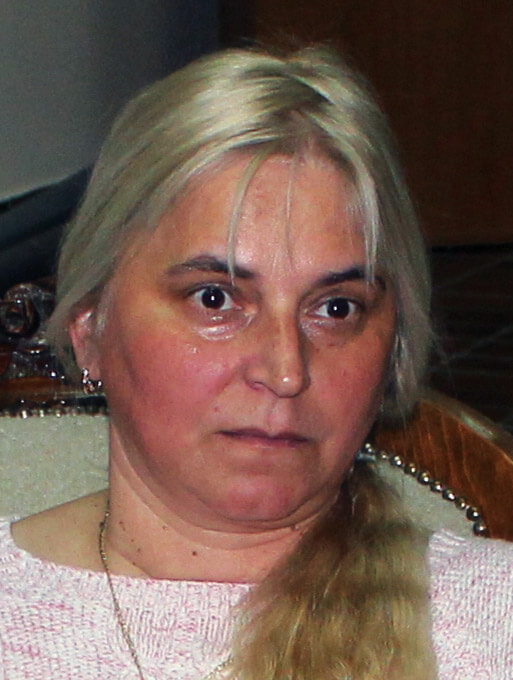 Nada Korenj

(Kovačica, 1964)
Nada Korenj was born in 1964, in Kovačica. She graduated from a technical high school for traders. She has been painting for more than 20 years, and she became a member of the Gallery in 2008.
Most often she paints winter, horse carriages, idyllic Slovak houses covered in snow, etc.
She often participates in humanitarian actions and all exhibitions organized by the Gallery of Naïve Art in Kovačica.
She says: "Beside numerous tasks related to my primary career, I am the happiest when I get home, sit at my easel and let my imagination go…"
Nada Korenj's artworks in the fund of Gallery of naive art:
Grandfather's horses, 50×60, 2009
Winter, 40×60, 2015
On the road, 40×60, 2009