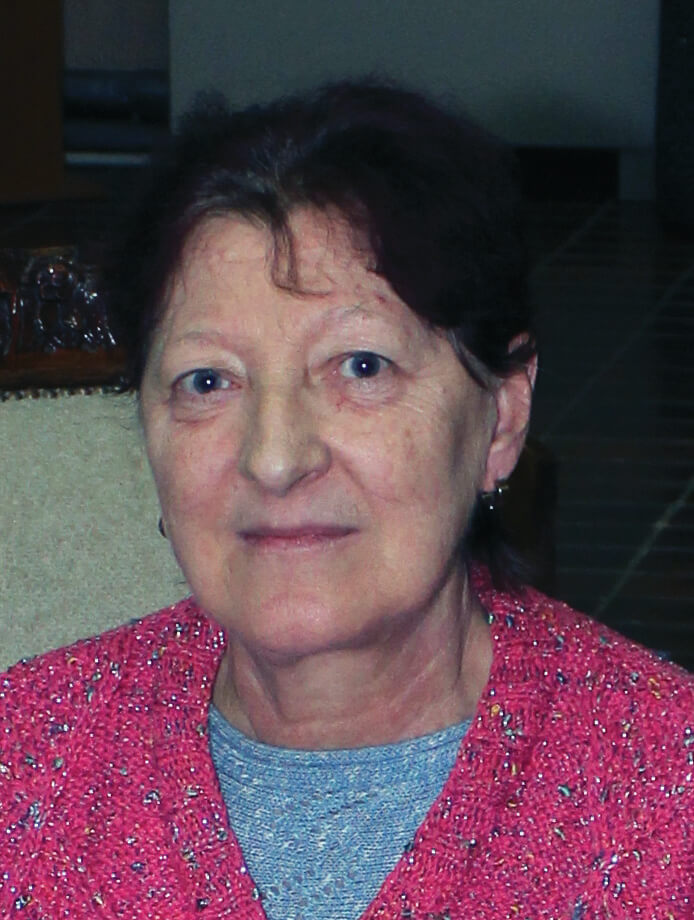 Ana Lenhart

(Kovačica, 1952)
Ana Lenhart was born in a family of farmers on May 14, 1952, in Kovačica. She completed her primary education in her hometown. She started painting in 1968 and she is the only member of the Gallery who produces intarsias with naïve motifs. Anna also paints on ceramic.
The intarsias most often show work in fields, wells, flowers, landscapes, religious and folklore tradition of Slovaks who live in Kovačica, etc.
It was the collective exhibition of 1968 when Anna first presented her work, and she became a member of the Gallery of Naïve Art in 2008. She had individual exhibitions in Pecinci, Belgrade, Dubrovnik, Torak, etc. and her paintings were also exhibited in many other countries and all around Serbia.
Ana Lenhart's artworks in the fund of Gallery of naive art:
Preaparing of the groom, 40×60, 1969,  66/633
Groom dressing, 59×45, 1972. ,  85/652
Village well, 37×60, 1972, 86/653
Feeding the horse, 51×71, 1970., 87/654
Rest next to the well, 50×35, 2010., 579
Soaking hemp, 50×30, 2013,  580
Shepherd, 50×37, 2012,  597
Flowers, 50×30, 2013.,  608
Shepherd, 50×30, 2014.,  631
Conversation at the well, 50×30, 2016., 651